We are dedicated to our clients. We are knowledgeable about legal issues that affect you. We are trusted in the communities we serve. We are dedicated to the integrity of the legal profession.

Heidman Law Firm provides dedicated, knowledgeable, and trusted legal services in Iowa, Nebraska, and South Dakota.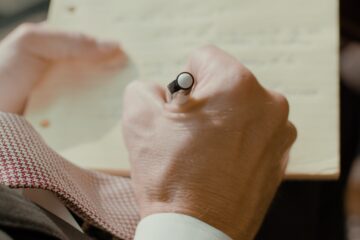 Dedicated
We commit our energy and expertise to get you the best possible legal outcome. We work directly with you to analyze your unique legal situation and lay out an action plan, so you know what to expect along the way. You're not just hiring one type of legal expertise here. Our attorneys are skilled in a wide range of practice areas and will collaborate to provide the best legal team to assist you.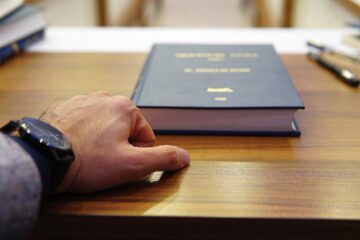 Knowledgeable
We will help you decide on your best legal course of action with clarity and direction. Our lawyers have comprehensive legal knowledge outside and inside the courtroom. We have tried hundreds of cases to a jury, to a bench, and before administrative agencies. Our attorneys bring seasoned judgment and astute analysis to your legal issues and are highly knowledgeable in a range of practice areas.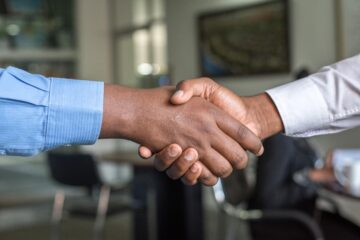 Trusted
We understand how essential a trusted lawyer is to your case. Our attorneys have been recognized by some of the most respected legal publications in the country. Many of our lawyers and staff hold leadership positions within our community and within the state and local bar associations. We have a longstanding reputation of hard work and dedication, built on over 130 years of trusted service.
Our experienced team of attorneys are dedicated to representing our clients with the utmost respect and integrity for the legal profession.
Heidman Law Firm is based in Sioux City, Iowa, with our second office location in Sheldon, Iowa. We provide dedicated, knowledgeable, and trusted legal service in Iowa, Nebraska, and South Dakota.
Our attorneys have a reputation of representing our clients with integrity and professionalism.
Learn more about the advocacy and counsel we offer in our wide-ranging practice areas.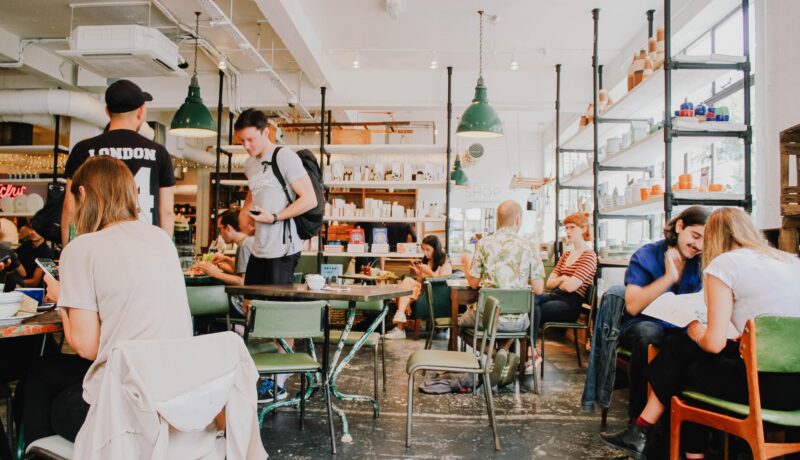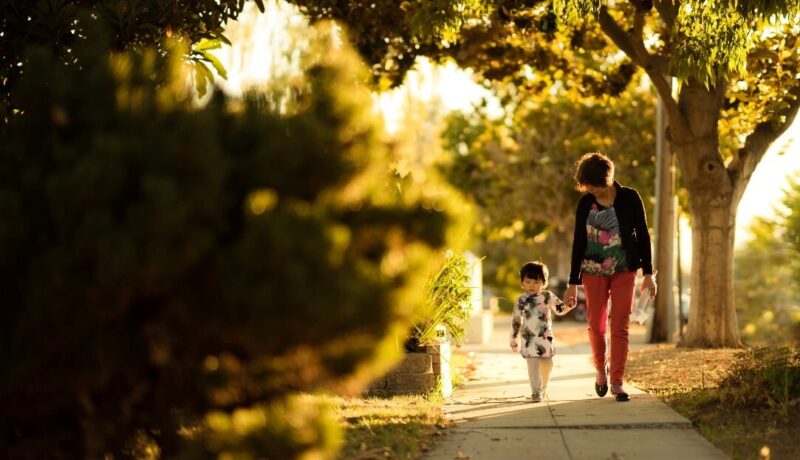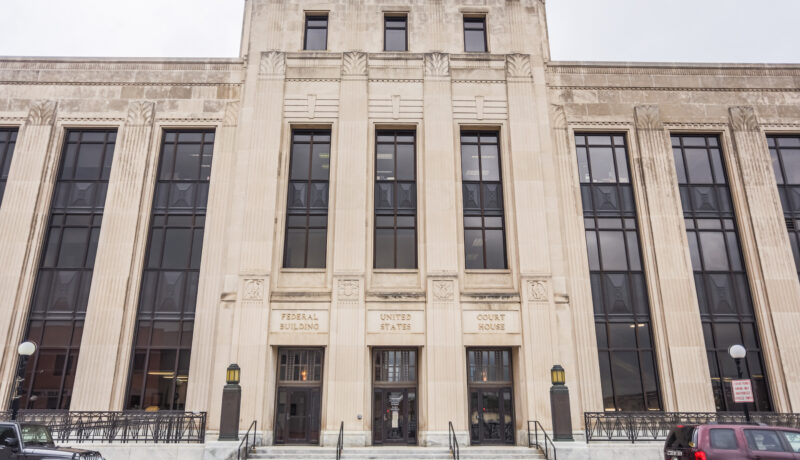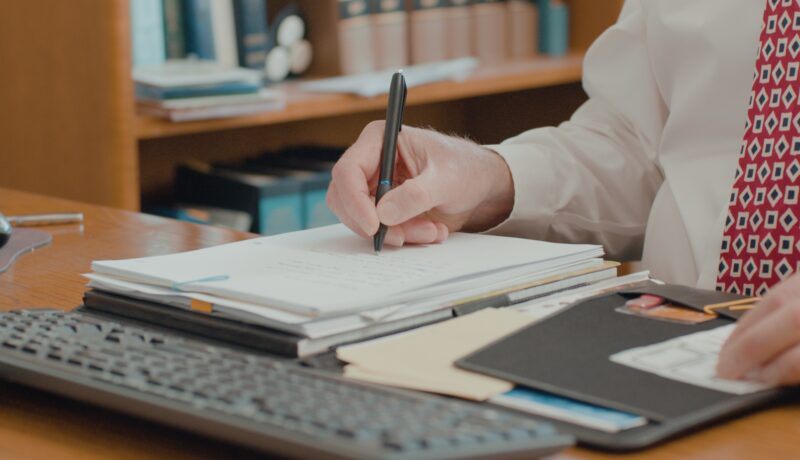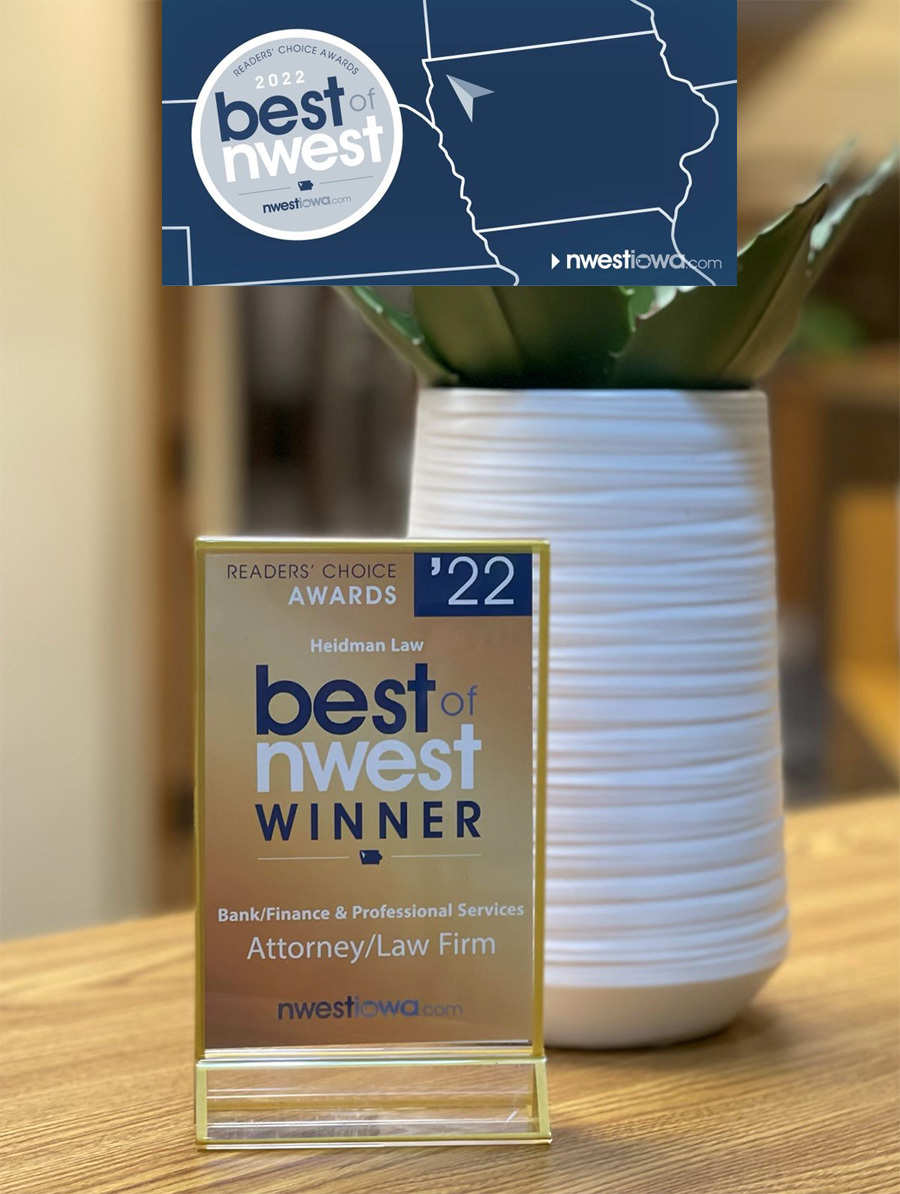 Voted 2022 Best of Northwest Iowa
---
Heidman Law Firm is honored to have recently been awarded the 2022 Best Law Firm of Northwest Iowa. We are truly grateful. Thank you to all of our clients and communities in NW Iowa and beyond.
March 14, 2022
Save the Farm: Pay Attention to Details
Some laws are very forgiving and only require ​
"
substantial compliance." Other laws are not so forgiving. A recent Iowa Supreme Court case demonstrates the seriousness of ​
"
strict compliance" statutes and the great care one must take in deadlines, details, and calculations. Without such care, one might ​
"
bet the farm" and lose it.
March 14, 2022
Updates on Proposed CO

2

Pipelines
On February
1
, Summit Carbon Solutions filed its first permit application with the Iowa Utilities Board and hopes to begin construction as early as
2023
. With the application, more details about the proposed pipeline have been released.
February 11, 2022
Proposed CO

2

Pipelines Aim to Cross Through
NW

Iowa Farms What Are Your Rights as a Landowner?
To build a hazardous liquid pipeline, companies must obtain a permit from the Iowa Utilities Board under Iowa Code §
479

B
. Pipeline companies granted a pipeline permit ​
"
shall be vested with the right of eminent domain, to the extent necessary and as prescribed and approved by the Board." Iowa Code §
479

B
.
16
.